Music page
Biography and Info
Born in 1967 (too many years ago), he played piano at early age and began playing saxophone very late, after an Electronic Engineering degree (110/110 with mention ...)
During Ph.D and post-doctorate fellowship, he matured the (insane ?) decision to leave the scientific world, embracing an artistic career. (Academic world is not much artistic ... people are square and heavy like stones ... sorry !)
After classical studies, he decided to dedicate all his efforts to Jazz: Jazz is not a kind of music, it's a way to reshape and play music, whatever the source could be ... and Jazz becomes soon a way of life.
He has a powerful tenor sax voice, with reminiscences of Archie Shepp, Pharoah Sanders, George Adams, employing elements taken from the avant-garde (classical and jazz) and from the Jazz tradition (expecially when playing ballads ...).
On soprano, he has a Shorter-like sound, retaining "sneaky" phrasing, asymmetric runs, out-of-harmony playing from Coltrane and fellows style.
Need to say that he is, mainly, a free, angry, screaming, honking, growling, splitting tones, sax player ?

Classic
Classical studies: P. De Benedetto.
Masterclass: F. Moretti.
Jazz
Jazz studies: M. Carrabba, F. Mezzina.
Workshops: G. Basso, E. Cisi (2), C. Fasoli, E. Fioravanti, D. Liebman, B. Mover, M. Raja.
Harmony and composition
Studies with L. Giannatempo, N. Marziliano.

--==OOOOO==--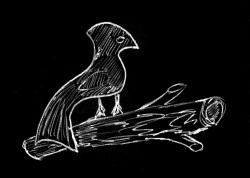 --==OOOOO==--
Prizes
· First classification at "Note nella Notte", Bari, May 2002 (Renegades Jazz Quartet, aka RJQ);
· First classification at 5° 'Concorso Nazionale di Esecuzione e Composizione di Musica Classica, Elettronica, Jazz e Leggera "Onde Musicali"', Taranto 24-30 May 2004, Jazz section (Annarita Romito Jazz Trio);
· Finalist at "Talenti Jazz-Martina 2005"-Martina Franca (TA)-11 Dec 2005 (Antonicelli-Liturri Jazz Duo);
Discography
"Onirika"-Doracor: progressive rock-Mellow Records-MMP 495-2007.
Samples of "Onirika" can be found in the Sample Sound Gallery .
"Lady Roma"-Doracor: progressive rock-Mellow Records-MMP 504-2008.
"Rebirth"-Giuseppe De Liso: soul jazz-Scopri il tuo suono-001-2010.

Coming soon: "La vita che cade"-Doracor.

"Oberon"-Oberon.

Playing

He has played (with various groups) in local Jazz clubs and in many cultural and benefic happenings, as "Trani per Telethon", Trani - December 2002, "Suoni Contro-Concerti per Amnesty", Molfetta - July 2003-2004-2005, "Suoni sTrani", Trani - December 2003 and April 2004, "Suoni visionari", ("La Vallisa"-Bari, "Chiostro di Conversano", "Casa dei Popoli"-Molfetta), "ControFestival" 2005, blowing with famous jazzmen, like F. Cerri, N. Arigliano, T. Ghiglioni, F. Mezzina, N. Pisani, N. Marziliano.

He is active on many fronts (not only musically speaking), mainly with "Suoni Visionari", "Efemera"

---